Luisa Beccaria encompasses a bespoke lifestyle that extends to fashion, homeware, accessories, interior design, and even special Italian delicacies produced in a time-honored way – sustainably and biologically.
It is a universe of feelings, moods and atmospheres, blended together harmoniously by the desire to bring inspiration and beauty to every experience.
Every action is an encounter; it transforms everyday life into a tiny work of art, where imagination and reality unite.
The iconic Luisa Beccaria style combines dynamic urban energy with the spirit of the Arcadian countryside. It embraces memories of journeys and artistic references to curate a unique adventure.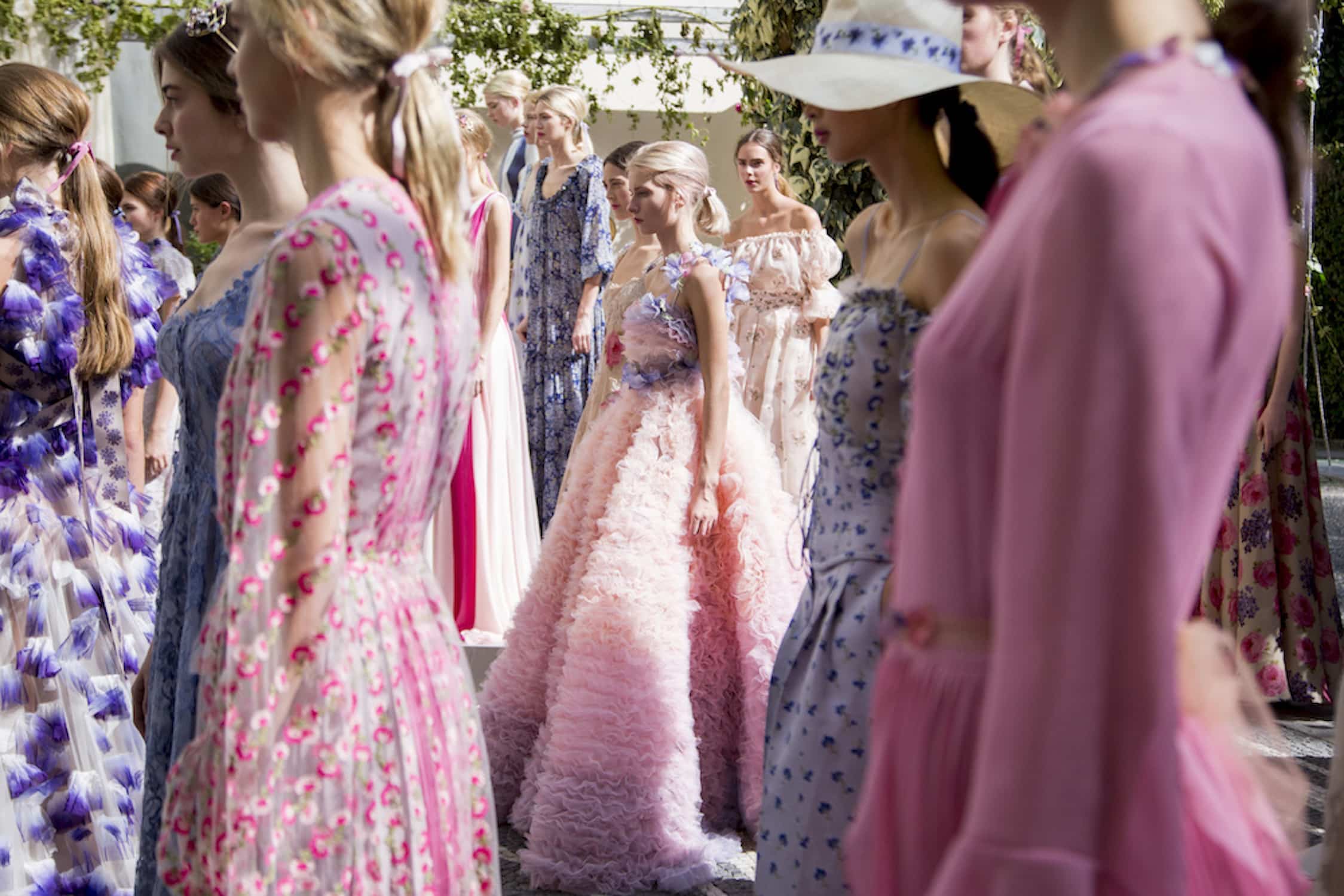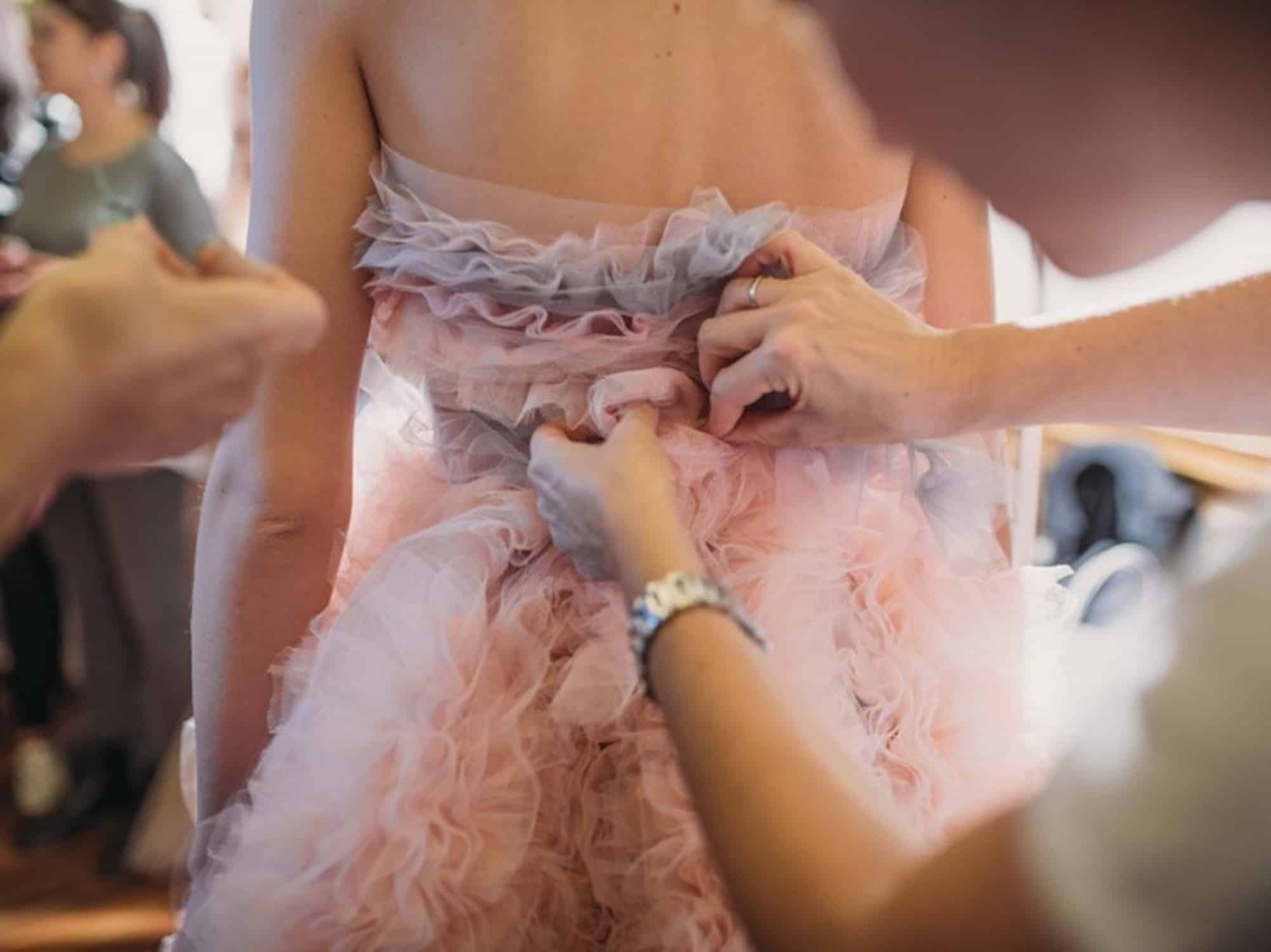 Values
The Luisa Beccaria philosophy embraces true craftsmanship, from raw materials to unique fabrics. The products are made with skill and professional expertise, the kind of collaboration that breeds sincere and versatile friends in the wardrobe, enriching life. All achieve superlative quality and ensure the lowest possible impact on the environment.
Sustainability is achieved through slow fashion, by creating shapes and styles that adapt to modern luxury yet remain timeless.
The brand's language is evocative and poetic-eccentric at times. It aims to communicate the fragile yet strong, passionate nature of a self-confident, romantic woman, the kind who projects herself in all that surrounds her.
Inclusivity is also a key part of the research, as the dresses or objects are dedicated to all the world's women.
These are some of Luisa Beccaria's values.
We strive to shape a new concept of femininity that condenses grace and strength.
Brand History
Luisa Beccaria's aesthetics were perfectly defined at the very beginning of the young Milanese designer's career. In her early twenties, she exhibited her first collections amidst art galleries and wonderful gardens in the centre of Milan. Light dresses, pictorial inspirations, frailty and luxury fabrics were the main features of an aesthetic lexicon which evolved over time, marking the pathway of the label's growing strength.
In 1984, the first monobrand store opened in the artistic area of Brera in Milan, and then, in 1987, another store for childrenswear, after the birth of Luisa's first two little girls. The following years saw several shows, presented outside of the calendar, with unconventional concepts, artistic moods and unusual venues.
It was in 1991 that the then-young brand was first invited to the Rome catwalks, and immediately afterwards, to the haute couture shows in Paris.
The first ready-to-wear collection was presented in 2001 in Milan mixing dream and luxury with the needs of everyday dressing.
The store continued to expand with the addition of couture and bridal departments.
In these years, Luisa began her American adventure, after the birth of her fifth child. She started to bring the collections all over the world and, in particular, to the USA.
A group of selected international stores began to stock Luisa Beccaria dreamy and ethereal iconic collections.
Different types of women and celebrities fell in love with this bespoke, new-romantic, light and sometimes fairy-tale style: Nicole Kidman, Sarah Jessica Parker, Angelina Jolie, Kate Winslet, Halle Berry, Madonna, Uma Thurman, Helena Bonham Carter, Lady Gabriella Windsor, just to mention a few.
In 2006, Lucilla, Luisa's first-born child, started to cooperate in the company. The "mother and daughter duo" has evolved slowly, and this alliance nowadays applies to the special lifestyle project, embracing different features and issues, mixing once again dream, art, nature in order to create a continuous dialogue between generations.
In 2017, Luna, number four, join the company and started the eccomerce and online develop of Luisa Beccaria.
In more recent years, other children, Lucrezia and Ludovico, have become involved in various activities of the company bringing enthusiasm and new skills to the company development.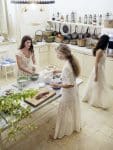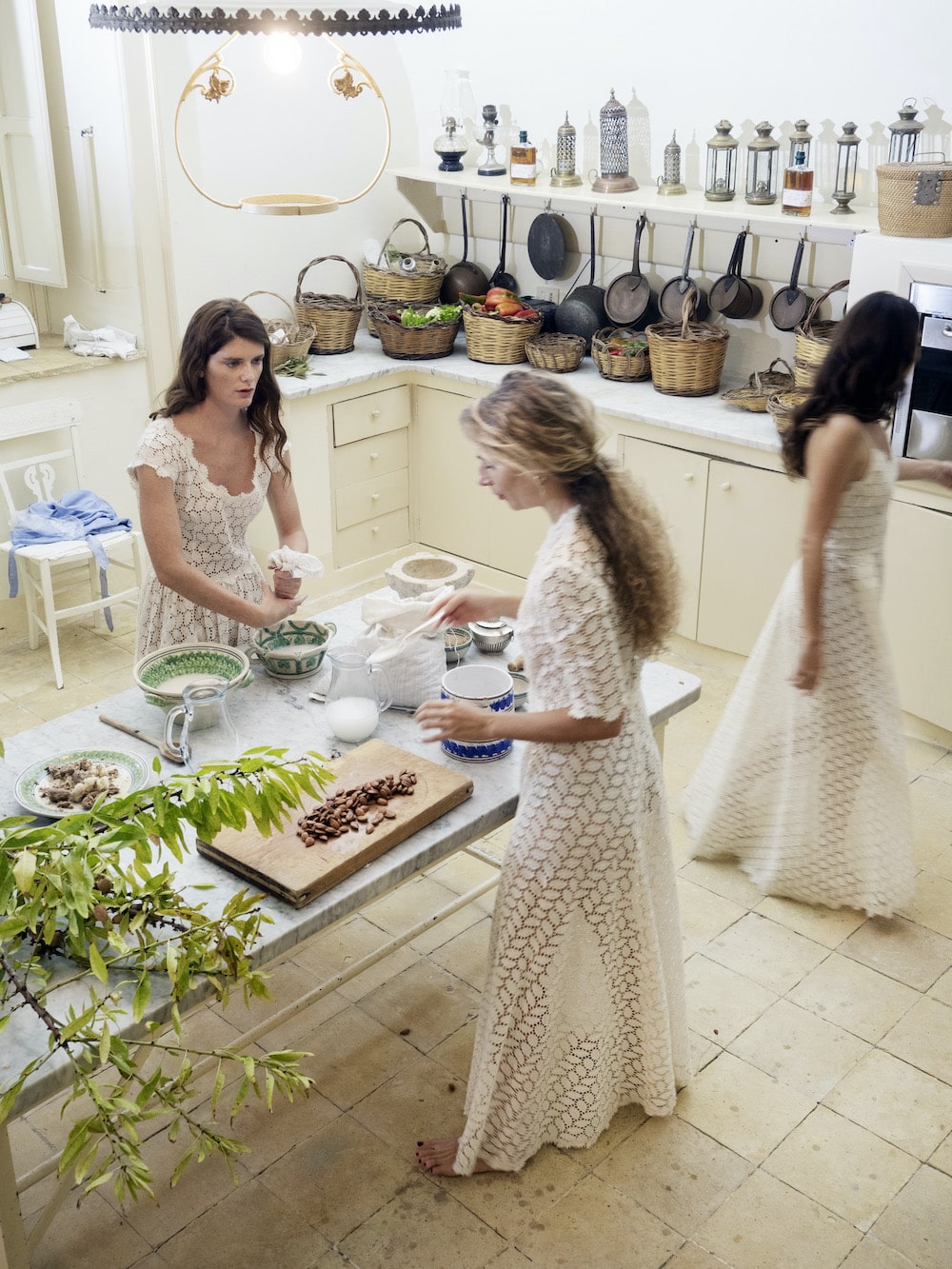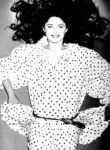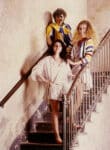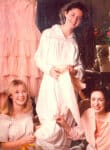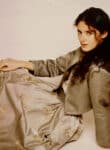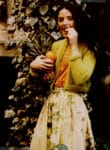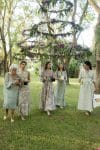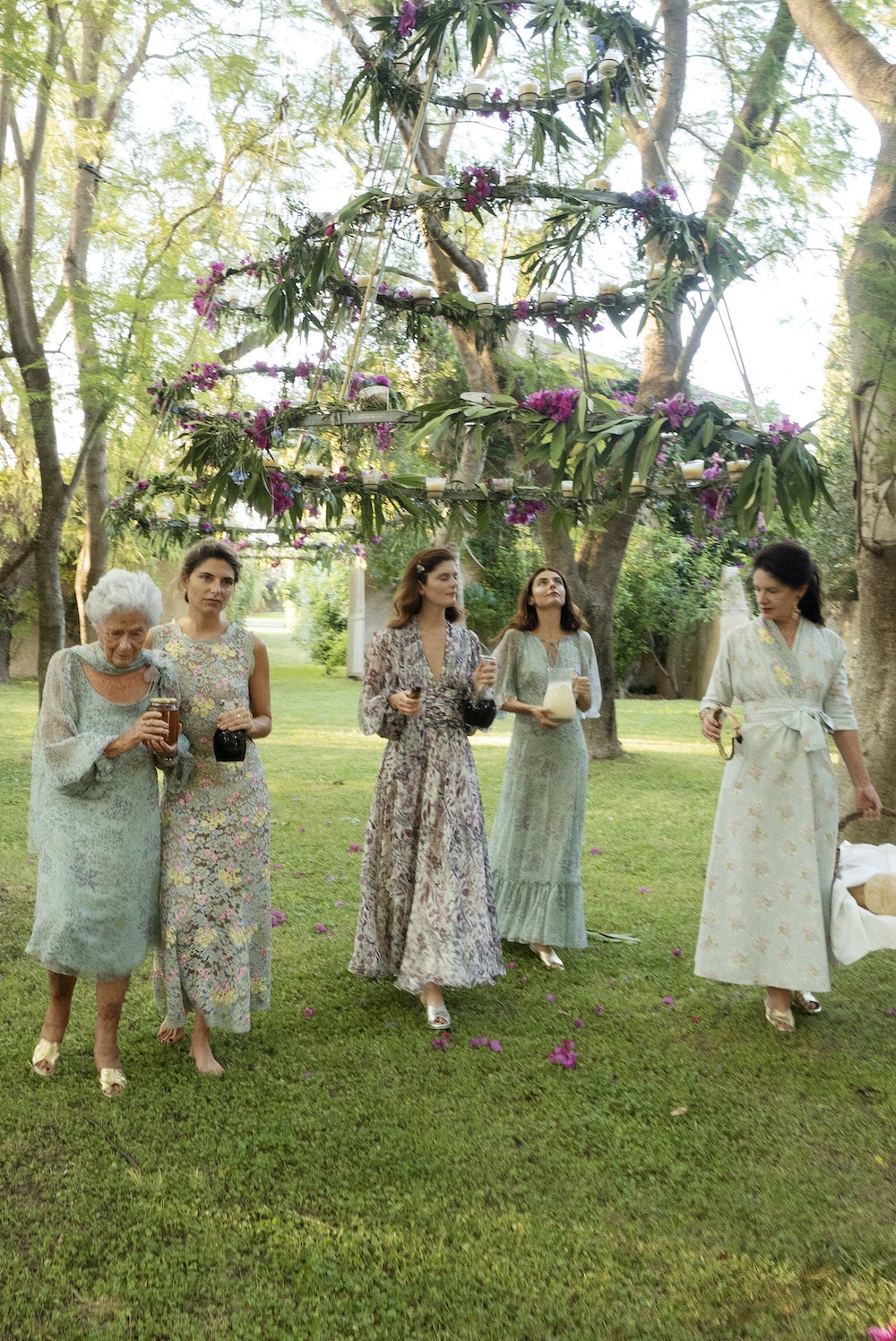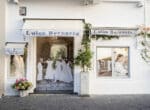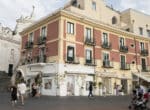 Capri
Following the success of the Milan atelier, in 2021 Luisa opened a boutique on the island of Capri, the centre of the Italian Dolce Vita. Located in the famous Piazzetta, the boutique chose one of the oldest locations on the island which had previously housed a fabled jewellery store. Sun, reflections, lemon trees, pergolas – there is nothing better than the atmosphere of mythical Capri to present Luisa's magical collections. In this boutique, in addition to our lines, we have added a beachwear collection – bathing suits, kaftan dresses, slippers, sun hats, towels interpreted through our famous flower prints.
Fashion Concept and Activities
Aesthetics and ethics are one and the same in Luisa Beccaria's world. Eternal beauty is the inspiration. We believe artistry and creativity, when combined with our specially designed fabrics, prints and colours, translate to an ethereal vision of femininity. This new-romantic approach is rooted in painting, poetry and music. We believe this is the secret for both couture and ready-to-wear to come to life.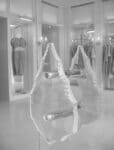 Concept Store / Maison
Luisa Beccaria's contemporary inspiration and creativity are embodied in its one-of-a-kind luminous Milan store in Via Formentini 1. It is a crystal box with mirrors, boiseries and chandeliers, that reflect the brand's new-romantic world. Here, Luisa Beccaria's dreamy collections are displayed: ready-to-wear, bridal, childrenswear, accessories, homeware, couture and made-to-order. There is also an important and extensive collection of bridal gowns, wedding lists and a special occasion section with numerous ideas and proposals for the perfect event.
In the renowned Brera district, the historical heart of Milan, with its peculiar mix of art, nature and fashion, Luisa Beccaria opens the door to this unique maison, which transforms shopping into a bespoke, authentic experience. It is a sensory journey, starting from the window displays, and then leading to textures, colours and emotions. It is a window into the Luisa Beccaria lifestyle.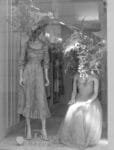 Bridal
Luisa Beccaria's wedding gown collection offers multiple proposals to illuminate any type of wedding. A world of wedding gowns, accessories and details designed to light up any occasion: from country and more whimsical weddings, to the most sumptuous and fairy-tale ones. Superb fabrics, handmade craftsmanship, breath-taking silhouettes and the meticulous attention to detail make each bridal creation a "dream come true", the unique marriage of Luisa Beccaria iconic style and your own intimate desires.
Haute couture bridal dresses, ready to wear wedding gowns, made-to-order and special designs are only a few of Luisa Beccaria's proposals for the bride and for her guests, including bridesmaids' dresses, flower girls and pages, gifts, location and table fittings, accessories and the bespoke styling service with our designers.
Bespoke and Couture fashion
Apart from the pret-a-porter collections we offer special bespoke ordering options.
Our atelier also provides dedicated couture services to create a specially designed gown of your dreams for any occasion.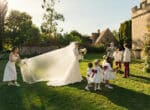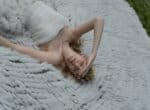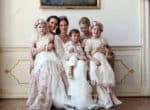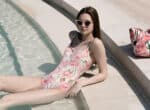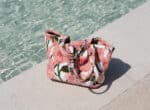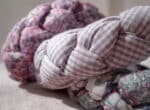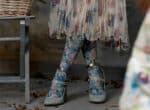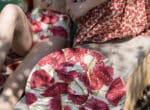 Accessories
The fashion line has been enriched by many different artisanal accessories such as hand-printed scarves, hats, gloves, shoes, hair bands and accessories, printed stockings, phone covers.
We recently added a beachwear accessories line on the occasion of the opening of the Capri boutique.
There were also further collaborations with Baccarat, Lou Lou de la Falaise, Madina Visconti, Vibi Venezia and several others.
Luisa Beccaria was commissioned to customize a Citroen car and to design the packaging of Davidoff slim cigarettes.
We are currently collaborating with Simonetta srl in the creation of a co-branded childrenswear collection.
Show Room & Production
We also have a large showroom attached to the Milan concept store. This space used to be a garage for cars and is very versatile. It is here that we present our collections to buyers. It is also available to rent for events and exhibitions.
On the floor below all our production is prepared for the various workshops in the neighborhood and it is also where the final quality control takes place. All the fabrics, trimmings, accessories and other materials are also stored here.
In addition, there is a tailor shop for the couture pieces and alterations
Wholesale & Distribution
Apart from our direct channels LB distributes fashion and homeware lines to a selected number of international retailers with a particular flexibility to each client's needs and requests.
The collections are officially presented twice a year during the Milano Collezioni calendar, plus supplemental drops which are added during the year
Homeware Collection
Sunlight streams through coloured glasses, whilst fields of spring flowers, rendered in porcelain, form the table centre piece, all presented on an elaborate tablecloth. Beauty is evoked through both small and larger details, which create a dialogue between nature and the home.
The home is at the centre of Luisa Beccaria's harmonious world. Its unique sensibility is not expressed simply through fashion and objects, but also through creating exceptional environments. The emphasis is on the tasteful and creative use of ceramic tiles and wallpaper and using traditional artisanal methods.
We are available for consultancy about houses, landscape and party design.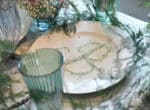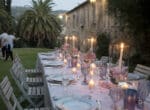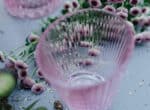 Who We Are
The Lu world is the Lu Family planet. It all started on July 13th 1983 when Luisa Beccaria and Lucio Bonaccorsi got married. Thanks to their love, five children came to life, Lucilla, Lucrezia, Ludovico, Luna, and Luchino. A new dynasty was born.
Lucio Bonaccorsi is an entrepreneur and farmer, with a strong passion for his agricultural properties, where he produces fully biological products. Castelluccio, the family estate in Sicily, was revitalized by the energy of this couple. Lucio and Luisa's five children contribute and are partners in the family enterprise
Founder and Artistic Director
Luisa Beccaria
Romantic, imaginative, feminine… Luisa Beccaria represents the contemporary female dreamer. She has always been a motivator, a warrior for today, with a pioneering and free spirit.
Since her early youth, Luisa nourished her imagination and her hunger for beauty, drawing from painting, music, poetry, movies and nature. She has spent her life searching for beauty in all of its forms, a huge source of life and happiness. From New York to London and the Middle East, she has collected countless inspirations and has staged numerous shows around the world which charm her international customers. But this life dedicated to fashion and beauty is tightly intertwined with love and family.
Luisa, with her husband Lucio Bonaccorsi, a Sicilian nobleman, and her five children Lucilla, Lucrezia, Ludovico, Luna and Luchino, combines the energy and vitality of Milan with the wild exuberance of Sicily, creating a team with multiple, integrated businesses that have a sole aim: to provide a distinct and curated lifestyle.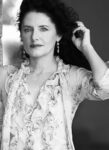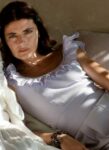 Head of the Design Team & VIP clients
Lucilla Bonaccorsi
Lucilla Bonaccorsi, the eldest daughter, is Luisa's right hand in the various activities. She is head of the design team for ready to wear and also takes care of the international clientele.
Lucilla grew up amongst art and culture, between the Luisa Beccaria atelier and dynamic and iconic cities such as London, New York and Paris. She learnt the secrets of the fashion world as a child – from production and press relations to creative design.
This is how, over the years, Lucilla developed a very passionate "Luisa Beccaria" vision and aesthetic. Since 2006, she has been part of this project reinforcing the values of beauty and poetry with the freshness and tradition exemplified in all Luisa Beccaria's creations.
Head of E-Commerce – Marketing and Homeware
Luna Bonaccorsi
Luna, the fourth child, has always been the young muse of the brand, modelling, since the age of four, for the brand's fashion shows. She is very energetic and full of life.
She spent several years studying fashion in London and had several working experiences before joining , in 2017, the Luisa Beccaria company.
She has designed and launched the E-commerce site and continues to dedicate herself to the marketing and online development of the brand. She also takes care of customer service.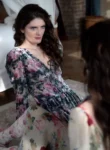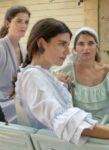 Lucrezia Bonaccorsi
Lucrezia has expressed her artistic talents in various projects culminating in the creation of Lùbar. She is also an expert in scenography and home and interior design. She has always collaborated on the special settings of the Luisa Beccaria shows and decoration projects like our new store in Capri.
Administration and business development
Ludovico Bonaccorsi
Ludovico is the third child and the first son. He is managing and expanding the Lùbar hospitality business.
He also oversees the administration and finance teams, integration and development of all the various business activities.
Luchino Bonaccorsi
Luchino has a degree in Economics (with a major in Family Business) and is currently working as a consultant in the luxury industry with a view to eventually joining the family enterprise.
He is already involved and passionate about the family activities. Since an early age his ambition and vision have been to consolidate the family business and strengthen the relationship between our different activities: fashion, lifestyle, hospitality, food and other biological products from the countryside.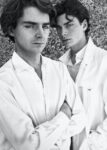 Team
Since the very beginning of Luisa Beccaria enterprise, there has been a highly international and diversified team of qualified professionals of all ages and countries.
We have always believed in a large family concept and human values. We control directly all the processes of production and provide incredible learning opportunities to our apprentices, some of which have subsequently achieved important positions in the international fashion system.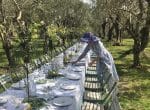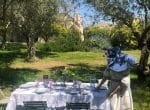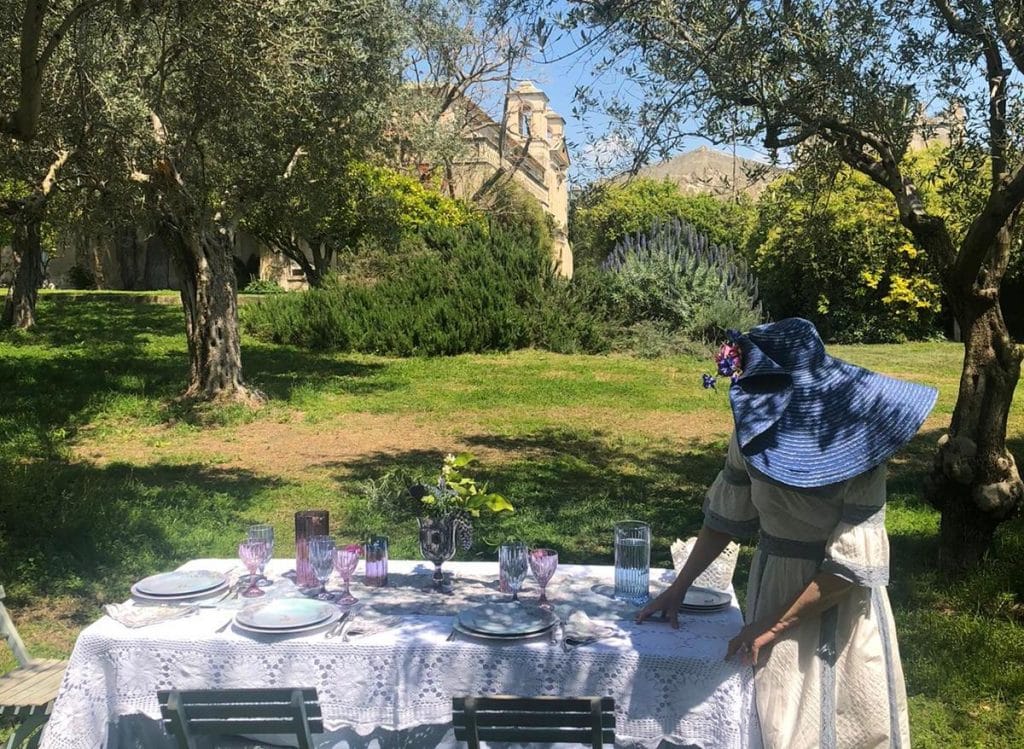 Lu World
Almond and olive trees grow on the Feudo del Castelluccio's rich lands, an ancient fief and palazzo with a church and gardens in the Noto countryside. Castelluccio is the Sicilian family estate brought back to life by Luisa and her husband, the Sicilian aristocrat Lucio Bonaccorsi. In this exceptional place, genuine Italian delicacies have been created, such as the organic extra-virgin olive oil "Castelluccio" DOP.
A limited number of  traditional houses are available for rent, both on the estate and in the wonderful Nature Reserve of Vendicari, on the shores of the Mediterranean Sea.
LùBar
Inspired by family holidays in the Sicilian countryside, Lucrezia and Ludovico, together with Lucilla founded Lùbar in 2017, a charming bar and restaurant in the Villa Reale of Milan. This evocative venue reflects the brand and family aesthetic – Sicilian recipes and Milanese dynamism combined with originality and modernity.